Raw Waney Edged Coffee Table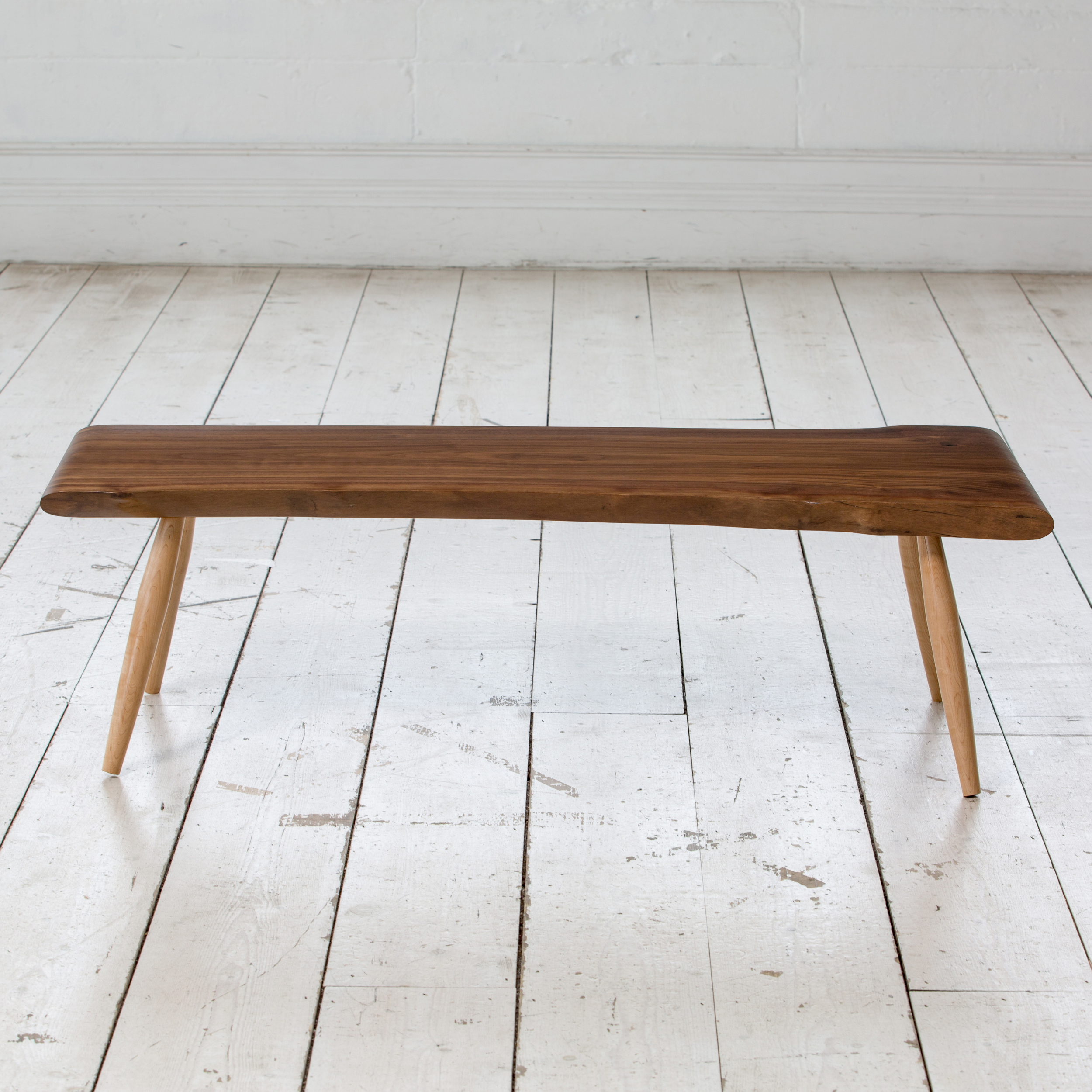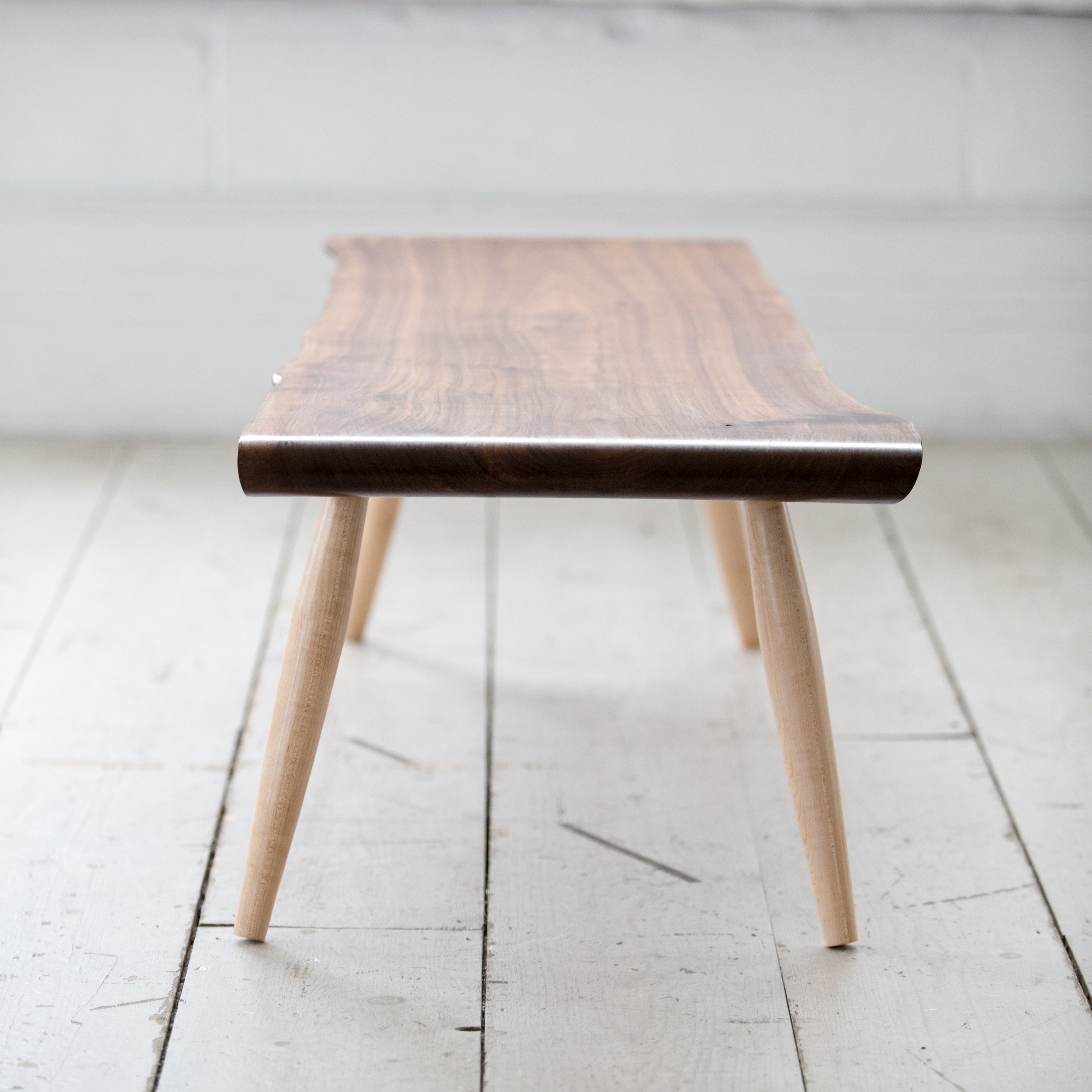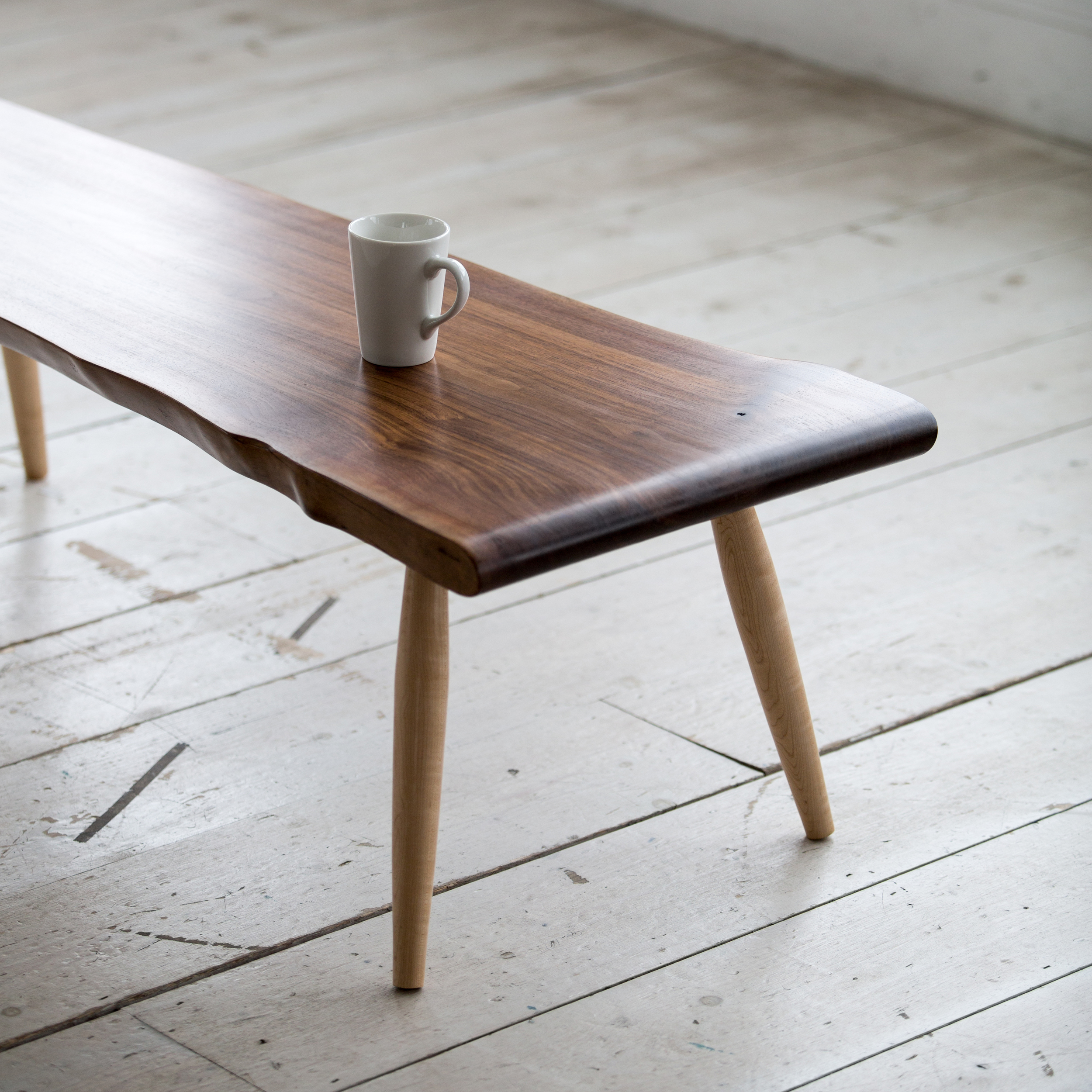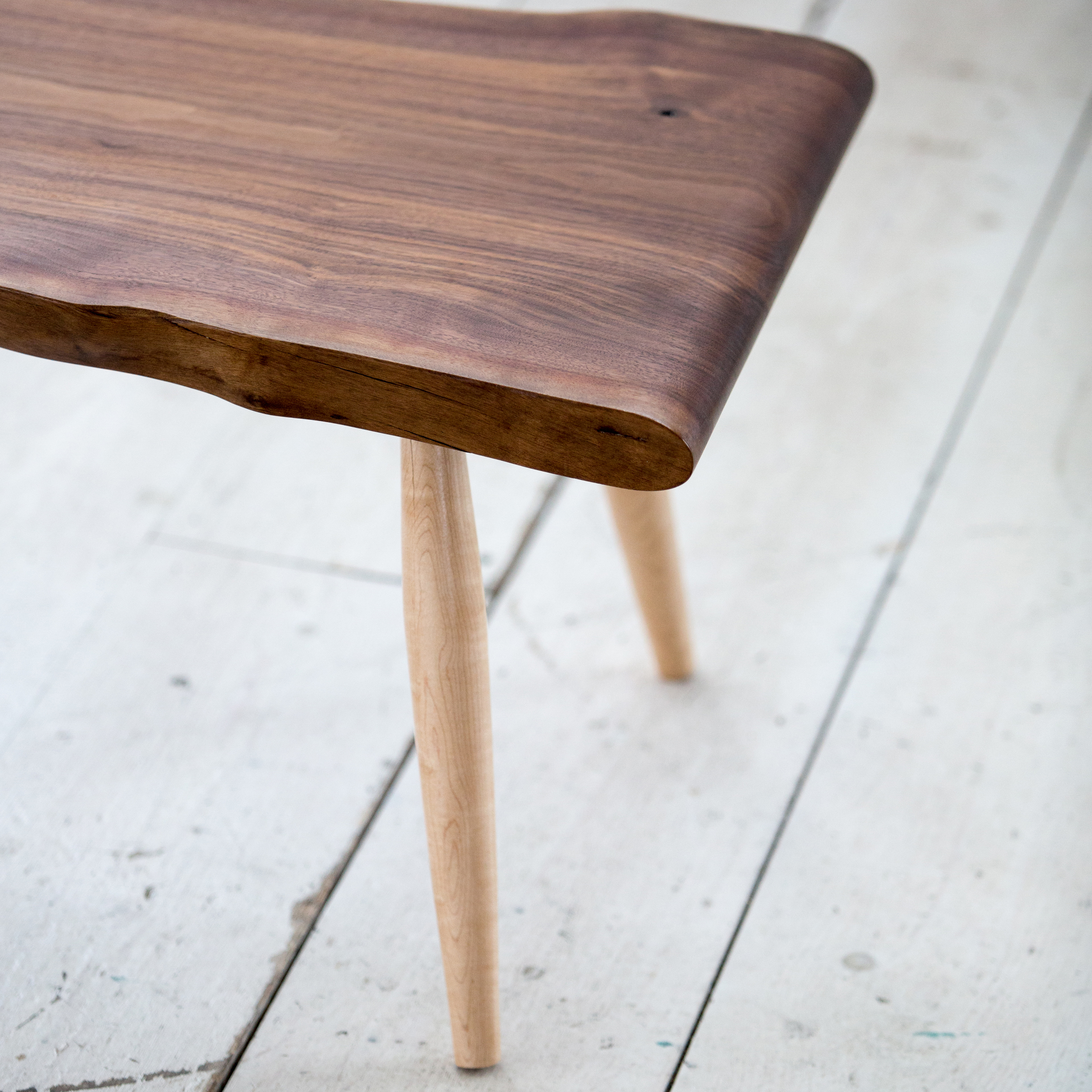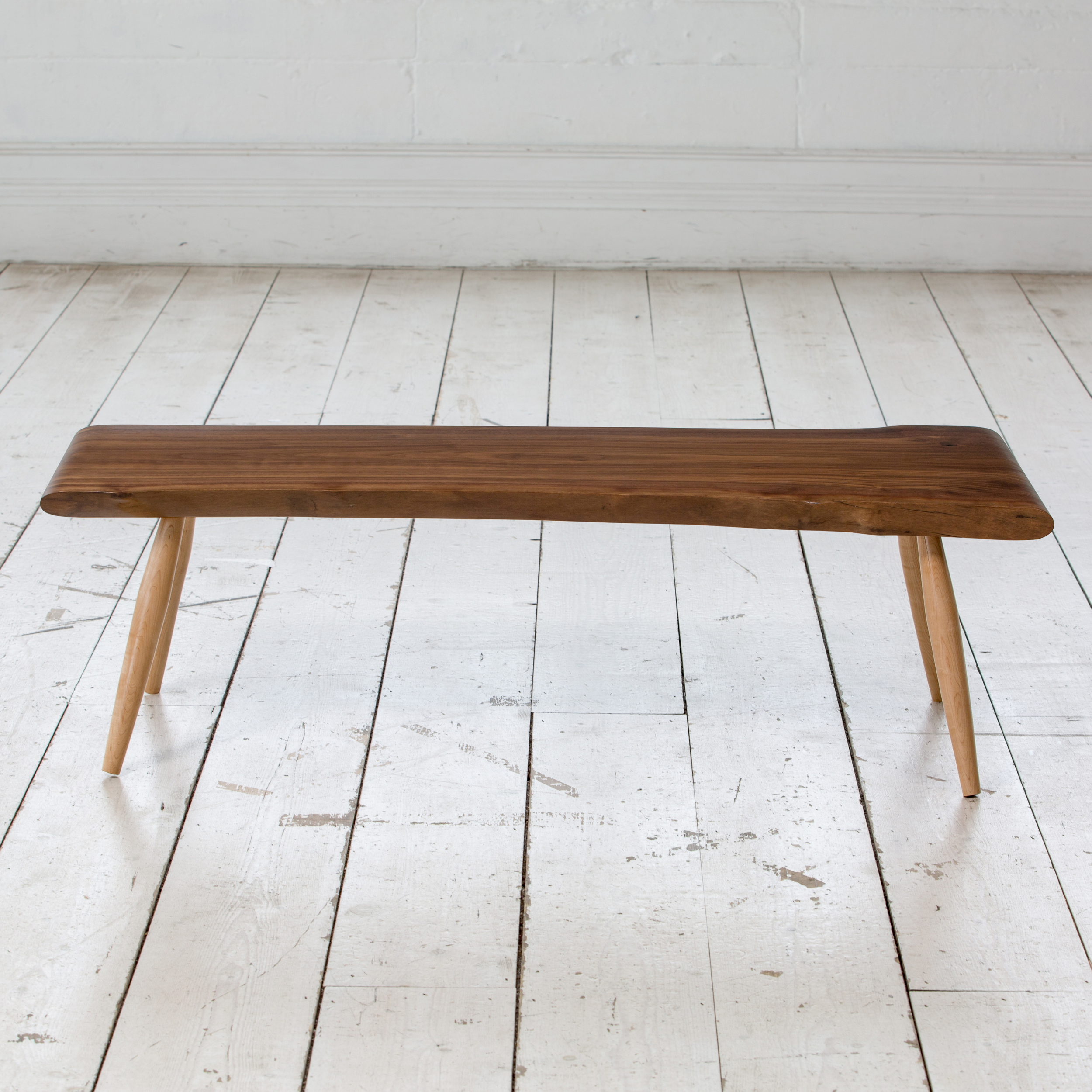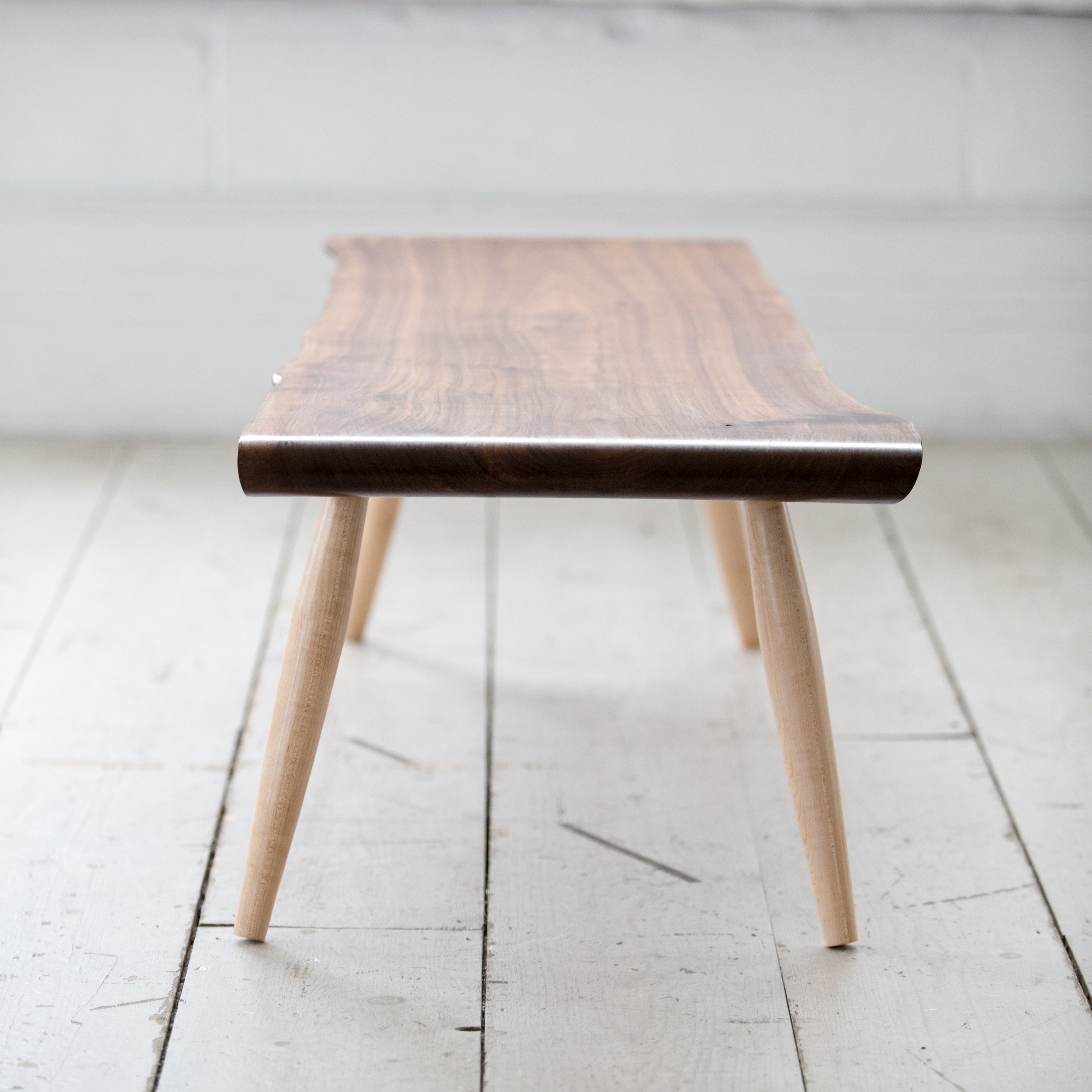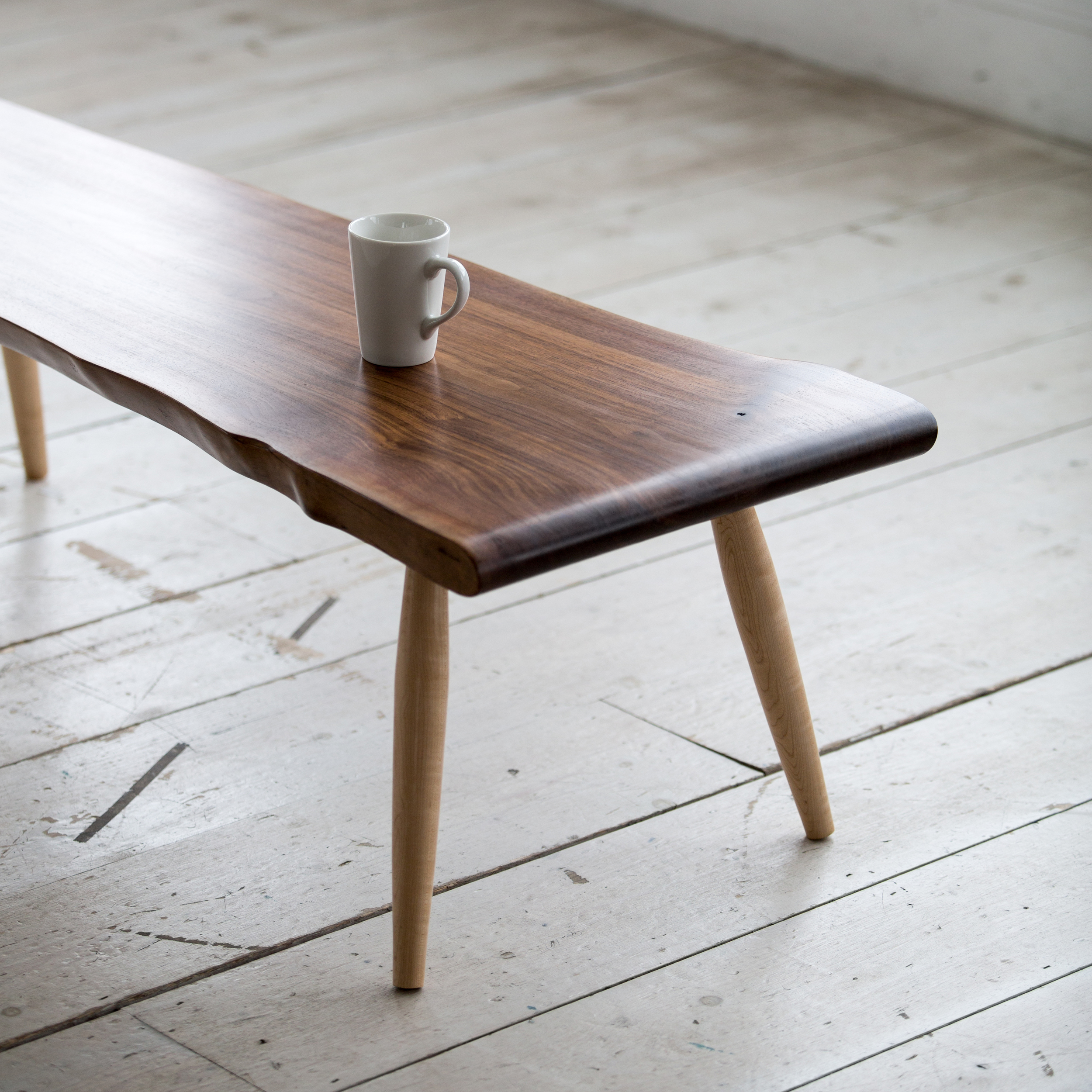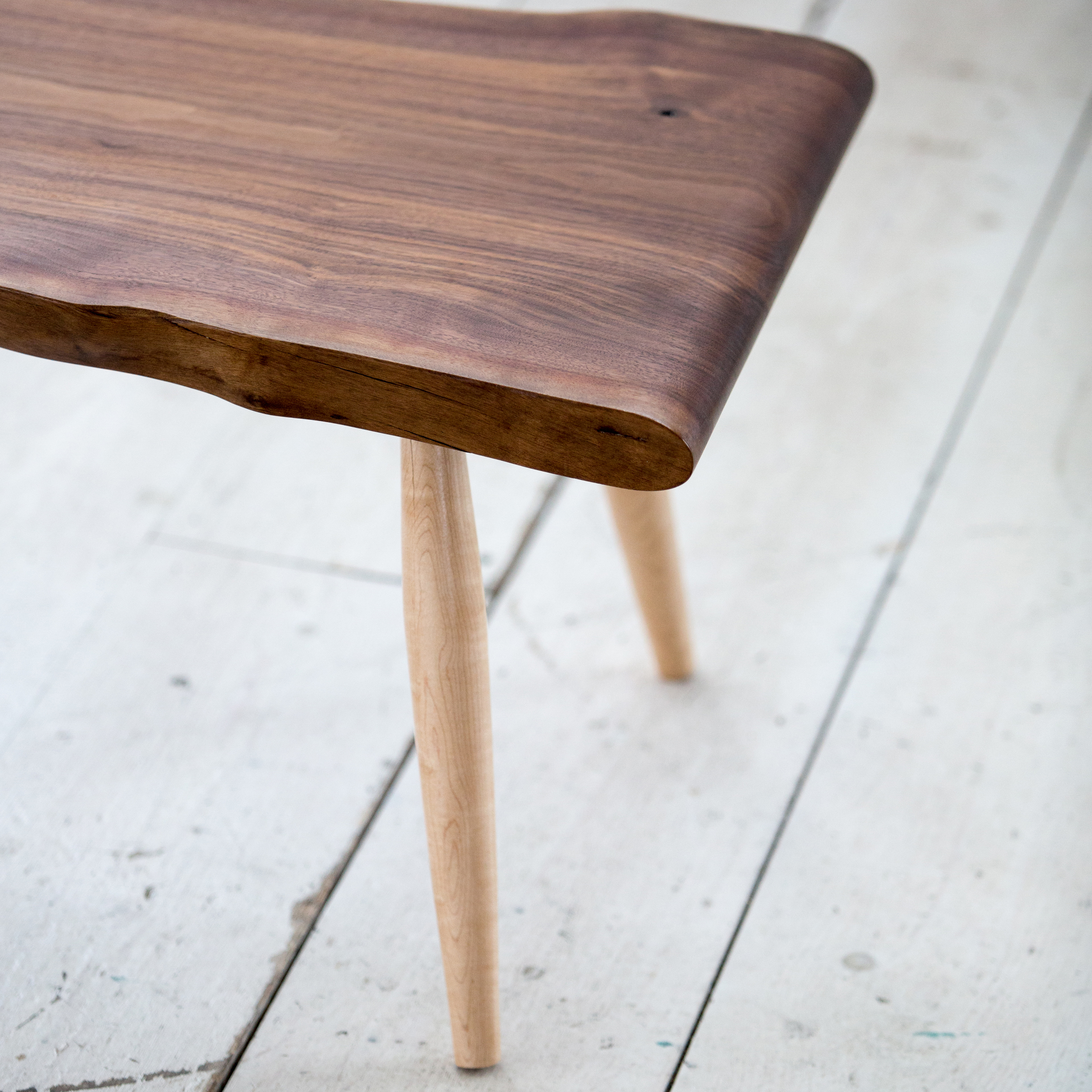 Raw Waney Edged Coffee Table
Occasionally a piece of timber is so beautiful that it dictates the design of the piece itself. In this case, this thick slab of American Black Walnut had to become a coffee table. Complemented by elegant hand turned Maple legs it really is a totally unique piece.
The natural waney edge encourages you to touch its smooth surface and feel the weight and quality of the natural timber. Finished in a hand rubbed oil finish, not to take away from the grain but to compliment it. This piece is a one off, but if you would like something similar, we can source similar beautiful timbers in a variety of species.
Width: 130cm
Depth: 50cm
Height: 40cm
Scroll down for info on our free shipping, returns and bespoke items.
Fast, free delivery & returns
All our prices free 24 hour UK delivery & free returns.
We ship all our orders within 2 weeks of the order being placed.
You can choose a weekday delivery day that suits you.
We ship globally at very reasonable rates. Get in touch for a shipping quote.
Made to order
Everything we make is lovingly handmade to order, so if you're interested in a different size, another timber or even a totally bespoke piece, please get in touch and we'll be happy to help.